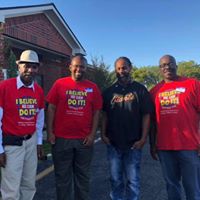 The Purpose of the men's ministry is to glorify God by reaching and equipping men to be Godly representatives for the Lord Jesus Christ.
Men's Sunday School Class
In order for our men to draw closer to the Lord, our men have their own Sunday school class. Our teachers are trained to teach the lesson with men in mind. Therefore when you leave our men's class, you will be able to apply the lessons to your everyday life.
Men's Bible Study
Our men also have their own Bible Study class. Most of our men's teachers have Bible College or Seminary training. Therefore our men will be encouraged and enlightened in the study of the word of God.